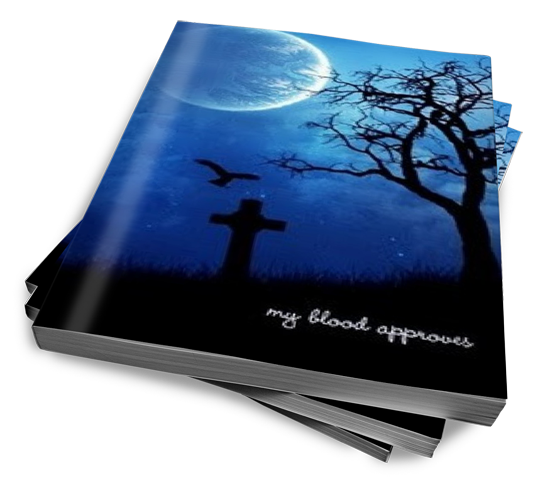 Seventeen-year-old Alice Bonham's life feels out of control after she meets Jack. With his fondness for pink Chuck Taylors and New Wave hits aside, Jack's unlike anyone she's ever met.
Then she meets his brother, Peter. His eyes pierce through her, and she can barely breathe when he's around. Even though he can't stand the sight of her, she's drawn to him.
But falling for two very different guys isn't even the worst of her problems. Jack and Peter are vampires, and Alice finds herself caught between love and her own blood...
When Alice Bonham, a Minnesota high-school student, is rescued from a potentially life threatening situation by charismatic, Jack, her world changes completely. She finds herself completely drawn to him...until she meets his bother, Peter. She discovers that she is attracted to both brothers. However, she realized that her attraction to Peter is not just physical, but biological. Alison and Peter are meant to be together, but there's one complication-he doesn't want her. Jake does. There's another complication-they are both vampires.

Amanda Hocking takes us on an intriguing journey of discovery as Alice tries to figure out what she wants. This is part one of a series, I'm looking forward to reading book two-Fate.
Amanda Hocking is a lifelong Minnesotan obsessed with John Hughes and Jim Henson. She's a guitar player in a band called the Fraggin Aardvarks, and the proud owner of a the largest miniature Schnauzer ever. In between making collages and drinking too much Red Bull, she writes young adult urban fantasy and paranormal romance.
The first three books in her series - My Blood Approves, Fate, and Flutter are available now. The fourth book in the series, Wisdom, will be out August 2010. The first book in the Trylle Trilogy, Switched, is out now, and the second book, Torn, will be out Fall 2010."
In a movie version of the book who would you like to see play Alice, Jack and Peter?
Peter – Emile Hirsch (from Into the Wild)
Jack – ??? I've thought and thought, and I can't come up with anyone :S
How many books will there be in My Blood Approves series?
Absolutely no more than five, but I'm pretty sure they'll be a fifth book.
Will there be appearances from other paranormal beings in the other books?
Not really in these books. I have other paranormal beings in different series, but in this one, I think it'll be strictly vampire.
Have you always wanted to be a writer?
Yes. Always. I don't think there's anything else I ever really wanted to do.
Which other contemporary authors inspire you?
Richelle Mead and Claudia Gray I probably draw from the most. I really love Alan Moore and Kurt Vonnegut, but they don't really make a play in the types of books I write. Although, all four of those authors made me view fantasy differently, and I saw what I could with it.
I make collages and watch a lot of movies. I play video games a little, but only when they hook me up. I read, but not nearly as much as I'd like.
Team Edward, Team Jacob or Team Eric (from Sookie)?
Team Edward in the books, Team Jacob in the movie, and Team Eric always.
Who is your favorite vampire?
Toughest question ever. Um… I'll say Damon Salvatore from The Vampire Diaries or Adrian Ivashkov from Vampire Academy. Maybe. Or Dracula, because without him, where we would be?
If stranded on an island, which one book would you hope to have with you
?
Franny and Zooey by J. D. Salinger. I'm always reading it.
Could you tell us a bit about your current projects?
I just released Switched, and it's the first book in a paranormal romance trilogy not about vampires, shifters, zombies, witches, or fae. I also have the fourth book in the My Blood Approves series coming out in August.