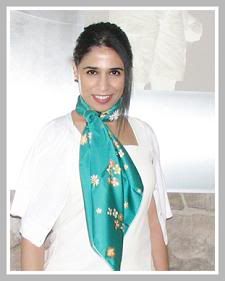 Imogen is the author of the series, The Portal Chronicles. To learn more about Imogen Rose and PORTAL, visit her website
ImogenRose.com
How did you come up with the idea for Portal?
PORTAL was the product of a dream. I have had vivid dreams (and nightmares) ever since I was a child. I tend to continue some of my dreams from night to night; my dream world is a virtual soap opera. I often look forward to going to sleep just to find out what happens next! I decided to write this particular one down, it was my first time ever doing so. My younger daughter read it and wanted to know what happened next, so I kept writing. She kept reading and her enthusiasm spurned me on to write what turned into a novel.
I know you mentioned that it only took a month for you to write Portal. Do you always write that quickly?

I've only written two so far, both first drafts in a month.
Is there a lot of editing involved afterwards, or does it just come naturally for you?

Editing is much slower. I look at it myself and then it gets sent in to Sue, my wonderful editor. After Sue is done with it, it's time for the copy-editors to go through the manuscript and then finally my beta readers.
Was Portal always meant to be a series?
It was never really even meant to be a book. When I finished writing it, the sequel was a no-brainer. There is so much more to the story. I am now on Book Three.
You have enjoyed several small successes with Portal. What do you attribute to that success the most? Has it been a lot of work getting it noticed?

I have had a reasonably big Internet following over the years, not as a writer, but as a Hermès collector. The contacts and experiences I have gained through that have been invaluable in terms of getting out on the forum and boards and promoting myself.
Tell us about the Hermès Look Book.
I started out my "internet" life in the Hermès boards and forums. I run a private, but widely read blog called The Scarfologist. The Hermès LookBook was born from that passion. It's a collection of people enjoying their Hermès items. A second LookBook is planned for Christmas.
Do you have any other books lined up when Quantum is finished?
MOMENTUM (Portal Chronicles Book Four) will hopefully take shape and I will be working on a children's book based on a story I made up for my own kids.
Check out our Review of Imogen's book
Portal.