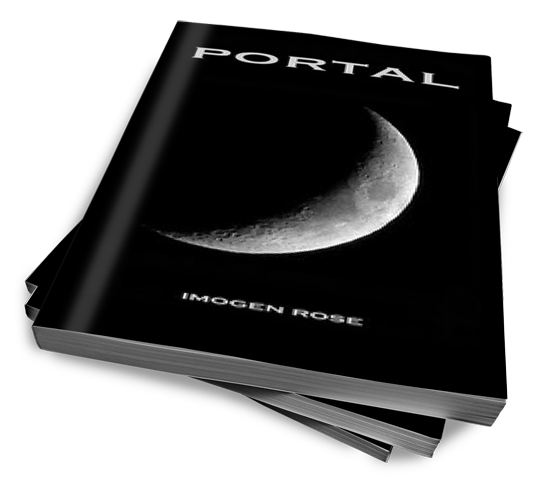 Come Find Me Two Years Ago...
These six words propel sullen teen Arizona Stevens into an alternate dimension. She suddenly finds herself in the past. In one moment she goes from being an ice hockey-playing teenager in New Jersey to a glamorous cheerleader in California. She finds herself transported from a happy life with her dad, Dillard, to a new, strange one living with her mother whom she loathes. Apparently it's a life she's always lived.
Everyone knows her as Arizona Darley, but she isn't. She is Arizona Stevens.
As she struggles to find answers she is certain of one thing- that her mother Olivia, a brilliant physicist, is somehow responsible.
PORTAL is the story of the repercussions of Olivia Darley's attempt at creating a perfect world for herself and her children. Arizona's quest for answers threatens to undermine the seemingly perfect world that her mother has so carefully constructed.
PORTAL is the first book of the Portal Chronicles. Fans of time travel, Twilight, Evermore, Sookie Stackhouse and the supernatural will enjoy Arizona's quest for answers.
ISBN: 0615345077
Links:
ImogenRose.com
http://www.imogenrose.com/
FaceBook
http://www.facebook.com/pages/PORTAL/243074017116?ref=ts
Amazon
http://www.amazon.com/Portal-Imogen-Rose/dp/0615345077/ref=tmm_pap_title_0
Amazon Kindle
http://www.amazon.com/Portal-Chronicles-ebook/dp/B0035RPGOK/ref=tmm_kin_title_0?ie=UTF8&m=AG56TWVU5XWC2
Barnes and Noble
http://search.barnesandnoble.com/booksearch/isbninquiry.asp?EAN=9780615345079
Sample Chapters
http://www.freado.com/book/6487/portal
http://www.authonomy.com/ViewBook.aspx?bookid=19413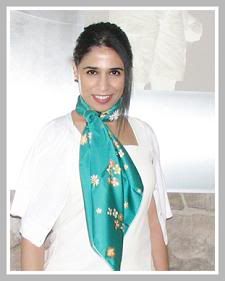 About the Author:
For as long as she can remember, Imogen Rose has dreamt stories. Stories that she could, would continue from night to night, from dream to dream. So, going to bed was never an issue, just an anticipation of the story to come.
Imogen. was born in a small town in Sweden and moved to London in her twenties. After obtaining a PhD in immunology from Imperial College, she moved with her family to New Jersey, where she has been based for the past ten years. Although storytelling is her real passion, she has only now decided to share her stories by publishing her first work of fiction, PORTAL.
PORTAL would have remained in her imagination, to be shared only with her daughter, Lauren, had her eight-year-old not insisted that she wrote it down. In the course of a month, Imogen typed while Lauren waited eagerly by the printer for the pages to appear, and a novel took shape.
The warm reception PORTAL has received has encouraged Imogen to continue with the story and the Portal Chronicles. The sequel, EQUILIBRIUM, is due to be published Summer 2010.
To learn more about Imogen Rose and PORTAL, or to schedule an interview with her, please contact her at PortalChronicles@hotmail.com.
Dawn's Review:
Portal is an exciting adventure into the unknown. Arizona, the main character, is ripped from the life she loves and thrust into a strange, but not all-together unfamiliar new life. As memories from a life she hasn't truly lived start to surface, she has to decide if she should stay and live out this exciting new life or return to the one she thought she missed so much. Somewhere in between, she must discover how she got here in the first place. Imogen keeps us guessing throughout the whole book. Every turn of the page is another mystery and keeps the reader on the edge of her seat. Portal is truly a magnificent work of art and would be enjoyed not only by young adults, but readers of all ages.