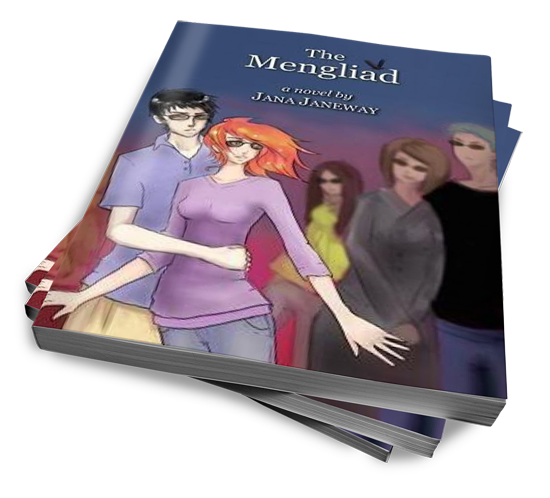 "There are a lot of beliefs out there. Some people think we got here by spacecraft. Some think we evolved, like Humans, but in a slightly different direction. Some think we were created by God, after Adam and Eve were banished from the Garden of Eden. However we came to be, the truth of the matter is, there are two species that are near-identical in every way that inhabit the Earth. One is Human, one is Mengliad."
What would you do if you learned that there was a separate Human-like species on the planet? Jessica Mitchell is about to be faced with that very question. The strange flu bug she seems to have caught quickly becomes the least of her worries. While on her way home from work, she passes out in Central Park, only to regain consciousness hours later, under the gaze of a kind but odd stranger. This Good Samaritan offers his assistance, and subsequently opens the gate to a world she knows nothing about.
Initially, Jessica is reluctant to believe what Craddock Daniels tells her, but after the unsettling reality sinks in, she feels she has no choice but to follow him and his friends. Changes are taking place, and she is now in danger because of them. Will Craddock be able to protect her? Does Jessica possess the strength to endure all that is happening to her? Can love really blossom under the direst of circumstances?
THE MENGLIAD is a romance adventure novel with a sci-fi flavor. At over 112,000 words, this story evokes a sense of how horrible it would be to have everything you knew pulled from under you.
ISBN-13: 978-1449929688
Links:
The Mengliad
Facebook
Amazon

About the Author: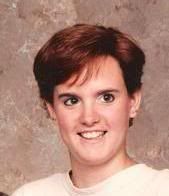 Jana Janeway graduated high school at the age of sixteen and has dedicated her life to raising her children ever since.
An avid writer since the age of nine, she started publishing her highly acclaimed stories in 2001, on various websites, including her own:
http://www.janaonwheels.com/
.
In 2009, she published her first novel, The Mengliad; the first in a three part series. The second book of the series, The Registry's Secrets, is currently in production, and due to be released in 2010.
Jana's style of writing has been described as conversational storytelling, heavy on dialog and emotions of characters, with surprising twists and turns. Terms like: "romantic", "angsty", and "consistent" have also been used.
Interesting facts about the author:
Jana became disabled in 1995, when a car jumped the curb and struck her head on while she was out walking for exercise.
Her youngest son was born on the T.V. show 'A Baby Story' in 1999.
She is a strong supporter of Autism Awareness; both of her sons have been diagnosed as Autistic.
Jana currently resides in Southern California with her four children.
Dawn's Review:
I enjoyed this book right from the beginning. It was well written and full of action. I found myself mesmerized by the story; completely drawn into it. Jana's way of keeping the action going is refreshing. Every time I thought the story was about to wrap up, she threw another twist in there, keeping the story alive and exciting. It's a little bit sci-fi, a little bit romance, and a little bit action. All rolled into one, it's a good read for any genre.