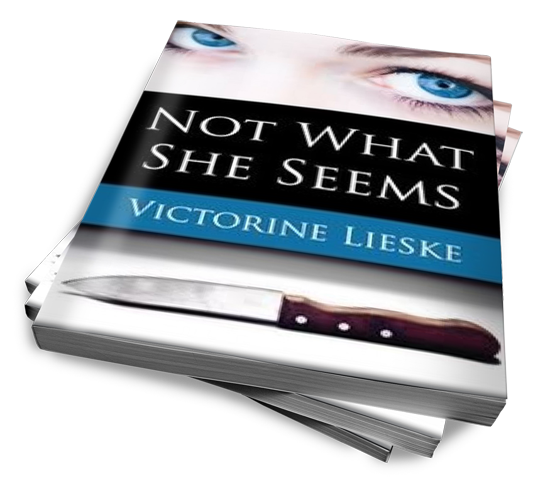 When billionaire Steven Ashton couldn't stand his high society social life anymore, he left the stress of New York on a vacation for his soul. The need to meet real down to earth people lead him to a small Nebraska town he remembered visiting as a child. He didn't want to lie about who he was, but he couldn't exactly tell them the truth.
Emily could have easily fallen in love with Steven, under different circumstances, but her past was catching up with her and she needed a new life. If the authorities found out about her, she could lose the one thing that meant everything, her four year old son.
Not What She Seems is approximately 67,000 words long. This book is a "sweet" romantic suspense appropriate for all ages.
Imogen's Review:
An enjoyable read. Not What She Seems tells the story of Emily, a small-town girl on the run (I won't give away any spoilers) with her son and best friend from high school. It tells the story of Steven, a high-profile New Yorker who, after an accidental encounter with her, becomes entangled in her complicated life. This was a sweet, romantic tale. The story line was fairly predictable, but captivating. The Kindle version was well formatted.
Links:
Amazon
Blog
About the Author: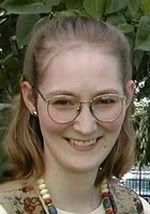 Victorine and her husband live in Nebraska where they manufacture rubber stamps for the craft industry. They own and operate Victorine Originals Rubber Stamps from their home, where they raise their four children. Victorine has a degree in Art from BYU Idaho, and designs many of the rubber stamps they sell. She has always loved to read, and in her spare time she writes.
Q&A with Victorine E. Lieske:
What/who was the inspiration behind this story?

The story started out as one idea... "a billionaire hiding out in a small town meets woman on the run." I was bored, I had hurt my back and couldn't move, and the story just unfolded as I typed. I would say my inspiration came from all of the wonderful books I have read in my life. I have always enjoyed getting lost in a story.
Who is Emily's character based on? Who would you like her to be played by in a movie version?

I don't think I based any of my characters on real people. I think Emily came from an idea of someone who is doing the wrong thing for the right reasons. She's sort of trapped in her situation and can't get out, and all she wants to do is raise her son and let him have a normal life. I think Kate Hudson would play a good Emily.
Will Emily and Steven reappear in future stories?
The way Not What She Seems ended could lead itself to another story about Emily not fitting in to Steven's life in New York. As it stands right now, I don't have any plans to write more, but I kind of left things open, in case I felt inspired to continue the story.
Who is the inspiration behind Edna's character? Who would you like to see her played by in a movie version?
Edna's sort of the busy body everyone knows, who loves to be the center of the town gossip. Kathy Bates would do a great job as Edna.
How long did it take you to write this story?
I began writing it after suffering a back injury that put me on total bed rest for a week, and I had nothing else to do. I was laying on my back in bed, and I put my laptop on my tummy and typed away. Since I couldn't move, I wrote the entire first draft in one week. But this was my first attempt at writing, so I wanted to know if it was any good. It wasn't. I spent the next four years editing and tightening up the story I had originally written. It's much better now.
How many other books have you published?
Not What She Seems is the first and only book I've published. I hope to finish my current work in progress and have it ready by the end of the year.
Can you share some of your future projects?
Yes, right now I'm working on a story that takes place on another planet. It's about a race called the Maslonians who have telekinetic powers. Their planet gets taken over by the Dykens, a technologically advanced race. The Dyken's erase the Maslonian's memories and strip them of their powers. A female Dyken falls in love with a Maslonian and has to decide where her loyalties lie.
If you could live anywhere in the world, where would you chose to live?

I actually really like living in Nebraska, my only complaint would be the harsh winters. I might like to live on an island that is 70 degrees all year. My kids would protest though, they love sledding.
Favorite designer?

My idea of fashion is jeans and a t-shirt... so I wouldn't even know a fashion designer to name. LOL!
Team Edward or Team Jacob?
Definitely Team Edward. But they cast a really good looking guy to play Jacob in the movies, so don't ask me right after I see Eclipse, I might not be thinking clearly.