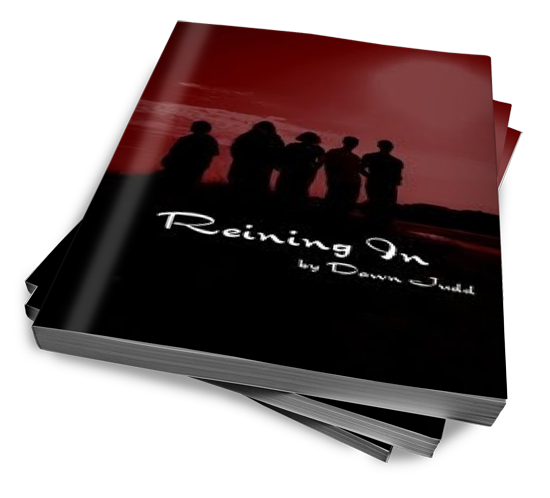 After witnessing the murder of one of her dearest friends, Khalida finds herself caught between doing what she knows is right and letting go of her past. With the help of the Network, an organization created to keep her secrets buried, Khalida will battle enemies as old as time. But will the secrets of her past destroy everything she knows and loves? Soon, another friend is facing his death, and she will have to save him. Others will follow, and she will have to make the hardest decision of her life. There is only one way to save her friends from this enemy. As she races against time, Khalida will learn that sometimes your past comes back to haunt you, even when you are a vampire.
Links:
Amazon
Facebook
Dawn Judd Fanpage
Blogspot
Reining In Fanpage

About the Author
Dawn is the author of Reining In and the upcoming Finding Hope. Dawn was born and raised in South Dakota, where she met her husband, Jeremy. The two of them now live with their three daughters in Kansas. She enjoys all things creative; writing, drawing and photography are her favorites.
Kori's Review
I loved this book; that the lead was a female vampire. She is strong but there is also a vulnerability that you don't get to see in most vampires. The book draws you in. At one point I thought I knew what was going on and going to happen next. I was way off base and I love that even more. I hate when books become predictable. That does not happen with this book. I cannot wait for the sequel.