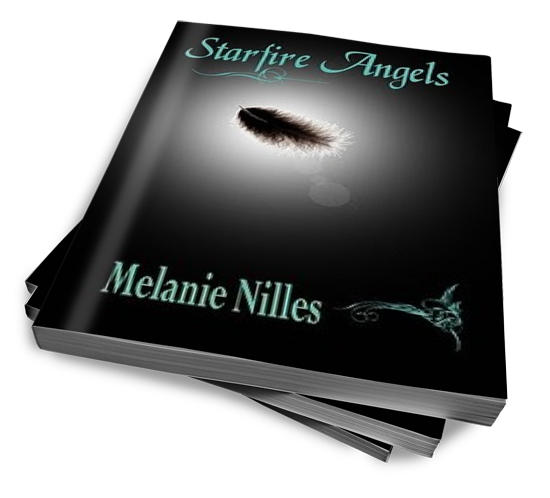 They've been coming here for thousands of years, using Earth as a sanctuary to escape threats from their own kind. Mankind knows them as angels, and one of them left a child upon her death to be raised as a human. Raea is now a high school senior and her life as a human is about to end. The crystal shard she bears is not a pretty pendant; it's a collective of powerful entities who chose her as their Keeper, a protector of one of the four shards that power a machine capable of destroying whole worlds. Those who desire the Starfire's power have sent an agent to find her, but she's too busy evading a nosy reporter ready to exploit her secret and dating a hot new foreign student to notice. Nevermind learning what she really is. Only one person on Earth can help her, the last person she ever expected. But he's not from Earth. Life as a human would be so much easier.
Links

Melanie's Website
Melanie's Fanpage
Amazon
About the Author
Melanie Nilles grew up on a western North Dakota cattle ranch and farm. Along with her interest in horses, she always had a fascination with science fiction and fantasy. She currently resides in central North Dakota with her family, which includes her husband and kids, and two cats. Her published works include the STARFIRE ANGELS series and the LEGEND OF THE WHITE DRAGON epic. Besides writing, she also trains and shows her horse. For updates, visit her website at
http://www.melanienilles.com/
.
Kori's Review
This is a wonderful book for adults and young adults alike. What teen hasn't been through the does he/she like me and trying to fit in, and what adult can't vividly remember those feelings. This book is almost a corss between sci-fi and paranormal. The relationships between Raea and her aunt and between her and Josh are ones you can relate to easily. This is a great read and perhaps one that both a parent and child could read and talk about.