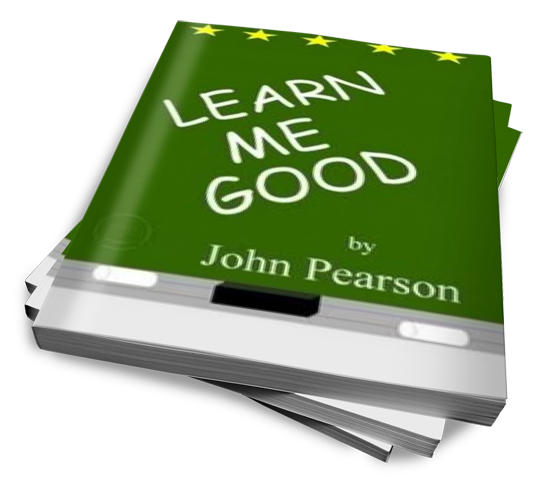 Jack Woodson was a thermal design engineer for four years until he was laid off from his job. Now, as a teacher, he faces new challenges. Conference calls have been replaced with parent conferences. Product testing has given way to standardized testing. Instead of business cards, Jack now passes out report cards. The only thing that hasn't changed noticeably is the maturity level of the people surrounding him all day. Learn Me Good is a hilarious first-person account, inspired by real life experiences. Through a series of emails to Fred Bommerson, his buddy who still works at Heat Pumps Unlimited, Jack chronicles a year-in-the-life of a brand new teacher. With subject lines such as "Irritable Vowel Syndrome," "In math class, no one can hear you scream," and "I love the smell of Lysol in the morning," Jack writes each email with a dash of sarcasm and plenty of irreverent wit.


Q&A with John Pearson
What prompted you to write this book?

I had gone to private school all my life and then worked in an isolated engineering desk job. I had led a VERY sheltered life, which became even more readily apparent after my first year of teaching. The things those kids said and did, the way some parents acted, etc -- I just HAD to put it down on paper.

Was this your first book?

Yes, Learn Me Good is my first, and so far, only, book. I have a lot of ideas rattling around inside my head, I've just proven to lack the motivation to take any of them much farther.

Do you ever wonder if any of your students will read the book some day and recognize themselves in your stories?
I do wonder that sometimes, and then the cynical side of me wonders if SOME of my kids would be able to read the words even if they came across the book. However, I don't think anyone would be offended, as the stories are not mocking in nature.

Can we expect a sequel?
I AM working on one, tentatively titled Learn Me Gooder, but then we fall into that whole "lack of motivation" thing I mentioned.

What are you working on right now?

I am on summer vacation, so I alternate between putting off writing, and spending WAY too much time on the internet.

Do you have a favorite book/author?

I have several. My 3 favorite books of all time are The Stand by Stephen King, Jurassic Park by Michael Crichton, and The Hitchhiker's Guide to the Galaxy, by Douglas Adams. I would say King is probably my favorite writer.


Links:
Amazon
Lulu
Freado - Free Preview
John's Blog
John's Spreadshirt T-shirt Store
About the Author: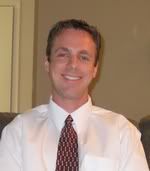 John Pearson has engineering degrees from Duke University and Texas A&M University. He worked as a project engineer in Dallas for four years before being laid off. He then joined the ranks of public school educators, teaching third-grade math and science.


Dawn's Review:

Having been a mother of three, a room parent, and a girl scout leader, I thought I had heard it all and seen it all when it came to the antics of small children. That thought couldn't have been farther from the truth. The comical tales described in the pages of this book had me literally laughing out loud. John keeps the whole thing light-hearted and fun, and his quick wit and roll-with-the-punches attitude only add to the reader's amusement. Teachers and parents, both, would enjoy Learn Me Good, all the while nodding their heads in agreement and understanding.