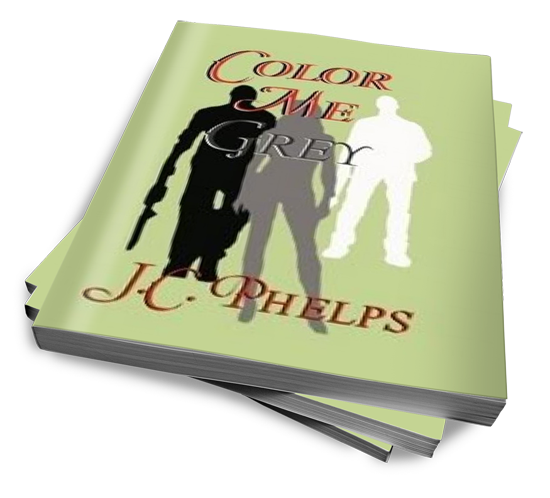 HELP WANTED - Person wanted with specialized training. Exciting and highly paid position...
Meet Alexis Stanton, a 5'4" petite young woman with a yen for adventure. She grew up as a tomboy wishing she could have all the adventures boys could have. She has since decided that being a boy instead of a girl has it's advantages, but being a woman is much better. Raised in a family with money, she was able to pick and choose her education. She has been schooled in everything from being a lady to courses with Special Forces instructors. Her desire for adventure and her boredom with her current employment make her answer a strange 'HELP WANTED' ad. She finds that job she could "just die for"... and it looks like she just might!
ISBN:
978-0981769004
Links:
NewPub Binding website
About the Author:
J.C. Phelps has been writing since she can remember. She was told she could do anything she wanted to; choose any career. However, she learned at an early age that she couldn't do anything she wanted to. She has no idea how people can ski (water or snow). And, it's not just skiing, it's a great many athletic pursuits that she has NO ability in. At present, she is unable to name any sport she is any good at and she has even tried her hand at darts.
She could read music at an early age and took piano lessons regularly. Because of this, her grade school music teacher recruited her to play the French Horn in 5th grade. From what she's been told, the French Horn is apparently one of the hardest instruments to play. All J.C. knows about the French Horn is: Yes, it is an instrument. They are quite heavy and cumbersome. And, she does not know how to play one. Also, she absolutely should not sing. So, check NO next to the musical career option.
As she gets closer to middle-age... She won't admit that she's already there. She's found there are many many things she could never have been but continued with her writing through thick and thin.
One thing she thought she might do well was become a lawyer because she can talk and write. However, she rarely wins an argument. Therefore she chose to focus on the writing.
Dawn's Review:


This is an exciting story of a girl looking for adventure. When she applies for a mysterious job, she gets a little more adventure than she bargained for. I found this story exciting from beginning to end. The attention to detail was refreshing; not too wordy. I enjoyed tagging along on Alex's adventures and look forward to continuing them in Shades of Grey.